What do you say when someone asks "what DO you do?"
By Avril Baxter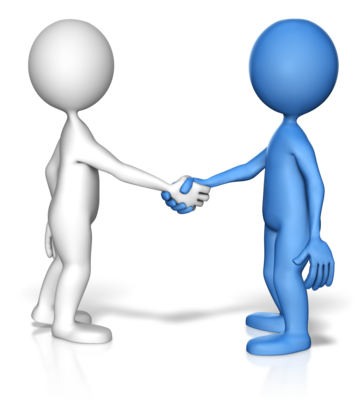 "Picture this: you've just been introduced to someone you've never met before, and they ask you the inevitable ice breaker question: "So, what do you do?" The way you respond to this question can make a surprising difference to your level of business success.
Let me give you an example to illustrate. Julie is a financial planner who specialises in helping health care workers organise and maximise their finances. She's just met Frank, who has asked her what she does for work. Julie answers simply "I'm a financial planner".
By labelling herself according to her generic job title 'financial planner', Julie has inadvertently pigeonholed herself into whatever Frank's impression of a 'financial planner' might be - positive or negative. Frank might have had a bad experience with a financial planner in the past, and therefore subconsciously (albeit unfairly) attaches that bad experience to his perception of Julie. Or he may not know the value that financial planners provide and may feel uncomfortable about asking. So by labelling herself simply as a 'financial planner', Julie may well sabotage her opportunity to create a conversation about the value she provides to a potential client or referral source.
Now let's look at another version of that scene - this time Julie replies as follows: "You know how health care workers... like doctors, nurses and specialists... are so flat out these days caring for the community? Well, many are so busy that they don't have time to attend to their finances, which means they might miss out on opportunities to reduce their debt, minimise their tax and increase their cash flow. So my business is dedicated to helping these busy health care professionals organise themselves financially and maximise their financial position throughout life."
This response is an example of an audio logo - sometimes called an 'elevator speech' or a 'barbeque speech' - a brief, conversational summary of one's value proposition. Audio logos are particularly helpful for service based businesses that provide intangible benefits. In this example, instead of pigeonholing herself, Julie has:
concisely articulated who she serves, what problems they have that she alleviates, and the end value they receive from using her services;
increased her chances of generating interest in her story without being tainted by Frank's preconceived ideas of financial planners; and
put Frank in a frame of mind that he may identify with the frustrations that Julie alleviates and be interested in using her services or referring someone to her (he may be a health care professional himself or may know one who could benefit from Julie's services).

An effective, well-practised audio logo will open up further conversation about what you do. For instance, in the example above, Frank might respond by saying "My sister's a nurse at the local medical centre, and she's always flat out." Julie can then choose a number of ways to take the conversation... for instance: ask Frank's sister's name to see if she knows her, or talk about that medical centre in particular, or mention that she works with many people at that medical centre, or, ideally, reinforce the benefits that busy people get from using her services, such as...
"I'm not surprised! All our clients are flat out like your sister and work shift work, so a part of our service is via the web so they can start the process of dealing with us any hour of the day, then we work out the best method of getting together to have a full discussion about what they want to achieve. Two days a week I work at night, not during the day, so they have a choice of meeting me face-to-face in my office, or in their place of work or via Skype. They love the convenience, and the relief they feel when they've finally got all their financial matters in order."
There are many different ways to express your value proposition via an audio logo, and 'practice, practice, practice' is the key to ensure it fits naturally in normal conversation. There are also many different ways to create an audio logo using different formulas. Here is one way...
Firstly, write down on a piece of paper:
1. Your ideal client(s) (be as specific as possible)
2. Your ideal client(s)' greatest challenges or problems
3. How you help them overcome those challenges or problems differently from your competitors
4. The key end benefits your clients gain from using your product/service and how they feel about those benefits (be careful not to confuse end benefits with the actual services you provide)
5. An example of a client's fantastic results from using your product/service

Now put together your audio logo by following this formula as concisely and conversationally as possible:
A "You know how... (answer to 1) face/struggle with/have problems with" (answer to 2),
B "Well, I/we... (answer to 3)"
C "The end benefit to them is... (answer to 4)"
D "In fact, recently a client... (answer to 5)"

A, B and C make up the core of your audio logo. D can be used to reinforce your value proposition in further conversation.
C is vitally important to communicate, because the end benefits are what inspire people to use you. In fact, another formula for creation of an audio logo is simply:
"You know how..." (answer to 1) "face/struggle with/have problems with"... (answer to 2),
"Well, I/we ..." (answer to 4).

Some people don't get around to creating an audio logo for their business because they fear it will sound corny or unnatural. However, when you take the time to create your audio logo, practice, test and refine it with your employees, family and friends so that it sounds completely natural, you will find it extremely effective in engaging with your ideal clients, creating referral opportunities and getting the right messages across every time.
Leave a comment...
Please sign in and leave your comments.