Never enough time? Think again!
By Avril Baxter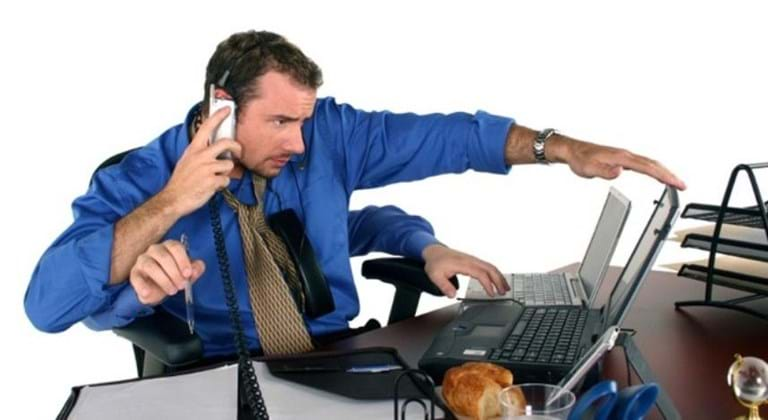 There's always plenty to do at work every day, but let's think about the big picture for a moment. Stop and ask yourself: If you were to look beyond the work you do day-to-day, and out towards your ideal vision for your organisation... what would it look like?
If that vision is clear in your mind, now ask yourself: are the activities and behaviours currently taking place in your organisation every day consistently working towards that vision, or is there a mismatch between what should be happening to achieve your desired future and what actually happens?
The fact is when it comes to achieving what you want in business... and in life... you get what you focus on. And organisations - no matter how simple or complex - get what their people focus on.
In today's constantly changing and highly competitive business world, business owners and employees at all levels are under increasing pressure to deliver more with less. Yet, most people have never been taught how to navigate through the increasingly faster and more furious working day. We are increasingly seeing people being swept up in the growing trend of overwhelm and reactivity that puts urgent tasks over more important tasks. And while people seem to be busier these days, 'busy' doesn't necessarily mean 'productive'. Over time, bad working habits have crept in without people realising their detrimental effect on their focus and productivity... and ultimately the organisation's bottom line.
The hard part is that even when people know they have bad habits, they can be very hard to break. That's why our Work Smarter: Live Better efficiency and effectiveness programs are spread over a couple of months to gradually break bad habits and replace them with high performance work habits and behaviours, such as:
thinking quarterly, planning weekly and acting daily - at all levels of the organisation, determining the two to three areas of focus that would have the biggest impact on achieving overall strategic goals over the next quarter,
deciding on the specific and measurable outcomes to achieve over the quarter, and drilling down and agreeing on the high impact activities that need to be done daily and weekly to achieve those outcomes
increasing high quality thinking and processing time by eliminating interruptions and distractions (caused by checking emails too many times, multi-tasking, multiple handling of information, messy work environments, unproductive meetings and the retention of needless information); making appointments with ourselves to carry out important tasks (thus eliminating crises and bad decision making caused by leaving important things to the last minute); and protecting time as fiercely as money – being discerning about how you spend your time at work.
The good news is that the embedding of these and other personal leadership habits have consistently helped people of all levels find 1½ to two hours extra a day to spend on activities that have a high impact on their performance. That's a day a week, 52 days a year.
Now think about what you could do with all that time….!
Leave a comment...
Please sign in and leave your comments.