Make the most of the experts around you
By Avril Baxter and Lloyd Simpson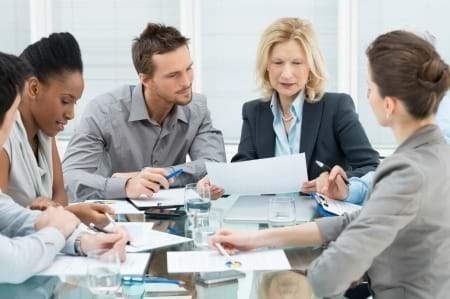 So you own a business. You're busy, your people are busy. Every day there's always lots to do, customers to serve, people to manage, regulations to meet, information to absorb, bills to pay, emails to read, paperwork to complete... busy... Busy... BUSY!
But how often do you take the time to step back and look at your business through your 'big picture' lenses?
Can you articulate what your vision is for your business, the steps you need to focus on to get there and where you currently are in your journey? Do you have all the knowledge and skills on hand to maximise productivity, profitability and the value of your business? Are you honestly making yourself accountable to the strategic management of your business and the realisation of its inherent value? And are you getting the personal outcomes you seek from all your efforts?
...or is 'busy, busy, busy' getting in the way?
If so, regardless of the size of your business, chances are you will benefit from setting up what's called an 'advisory board'. In fact, history shows that even the most widely skilled, highly organised and well-resourced business owners enjoy significant advantages by establishing advisory boards for their businesses.
An advisory board is where all your trusted advisers are together in the one room on a regular basis - say, quarterly - and are strategically focused to help you achieve your 'big picture'. Kind of like a 'think tank' or a 'task force', where the reasoning, wide ranging experience and intuition of all parties are combined to discuss your vision, weigh up the resulting obstacles and opportunities, agree on a plan of action and monitor your progress.
Some candidates for your advisory board could be your accountant, a solicitor, a financial adviser, a business coach, trusted representatives of your target clients and peers in your industry.
Establishing an advisory board gives you the discipline to commit time to work on the business, not just in the business; lets you reap the benefits of having such broad expertise in the same room; and, when done properly, gives you a proven process that ensures you remain accountable and successful in all your aims and commitments.
The personal benefits of an advisory board is the expansion of your thinking and knowledge, confidence through careful consideration of issues and their consequences, educated decision making and enhanced accountability driven by the knowledge that other people are investing their time in the success of your business.
An advisory panel can be a powerful vehicle that can help relieve some of the pressures often felt by business owners and greatly enhance your long-term success.
Leave a comment...
Please sign in and leave your comments.