Harnessing the power of customer testimonials
By Avril Baxter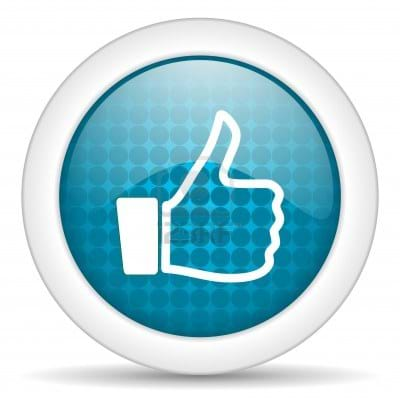 It's a great feeling when we know we've pleased our customers… when they tell us that our product or service has created real value for them.
My advice to any business with happy clients is to not just simply bask in the warm glow of pride during those moments of glory, but to harness the power of their customers' positive experiences for years to come by asking for testimonials.
In this world of mass marketing and loads of product and service options, more and more people are relying on customer testimonials to give them comfort when making decisions on their purchases. A few positive words about your brand received at no cost from a satisfied customer has the potential to generate far more credibility and trust for your brand than thousands of dollars of self-promotion.
Testimonials indicate to prospective customers that your business is capable of delivering on its promises; that the benefits of your brand are real, and that others before them have made the same decision and have been satisfied with the results.
So how do you harness the power of customer testimonials? The most important thing is to firstly collect them, then you need to promote them.
COLLECTION
At every opportunity, collect testimonials from your satisfied customers. The best time to collect a testimonial is straight after their purchase or use of your product or service. Try to collect as many as possible, particularly from the types of clients you want more of, so that they'll resonate with your target clients.
Make it easy for them to provide you with a testimonial. Depending on the circumstances of the sale, you could provide them with a form they can complete and sign after the sales process, or send them an email to an online survey, or include a testimonial app on your website. The best testimonials explain the reasons behind their satisfaction, so on the testimonial form ask them two simple questions: "How have you benefited from using (your brand)?" and "What was the best thing about your experience with (your brand)?"
Another increasingly popular method of collecting testimonials is through business networking website LinkedIn. Whether you have a company LinkedIn profile or an individual profile, you can simply collect endorsements from anyone with whom you're connected by using the 'Request recommendations' feature.
Many businesses are now collecting customer testimonials on film to embed in their website, or show them at trade shows or in their receptions. This can be done so easily with the high quality mobile cameras and multimedia website apps available today.
PROMOTION
Common uses of customer testimonials include websites, brochures, product packaging, posters, trade shows and catalogues. A client of mine keeps a big, beautiful leather-bound book at his reception filled with thank you letters and written testimonials from his clients. This is a great way to reassure new and existing clients as they wait for their appointment.
Testimonials can also be quoted to reinforce key messages during the verbal sale process, and used as eye catching headlines for advertising. They can be added to client letters, referral cards, gift vouchers, promotional post cards and shop front windows. They can even be tweeted and posted on Facebook. Just make sure you get permission from your customer to use them in your marketing.
Be smart about the placement of testimonials on your website or printed marketing materials. Don't just group them all up on the testimonial page. Spread them across different areas to support your key messages (for example, a comment by Fred Bloggs about how satisfied he is about the durability of your product could be strategically placed right beside your spiel on providing the most durable product on the market).
Make sure you put quotation marks around the testimonials because they draw the eye, and use the customer's full name (and company name if applicable). Try to avoid using testimonials without names as they appear fake. And never ever use fake testimonials. People can usually see right through them and if you get caught you will ruin your credibility.
This list of ideas is not exhaustive. But whatever you do, make a point of including testimonials in your marketing mix, use them wisely, and harness the power of customer satisfaction to your advantage
Leave a comment...
Please sign in and leave your comments.